Siglent SSA3000X-R Real-Time Spectrum Analyser with VNA & DTF
EMI Option Bundle
Purchase any Siglent Spectrum Analyser and add this bundle to receive the SRF5030T & EMI Software Option for only £363.00!
Click HERE to view the bundle page. Offer running until 31 March 2022!
Free Software Options Bundle
Purchase any SSA3000X-R Series Real-Time Spectrum Analyser and you will receive the DTF (Distance To Fault) and VNA (Vector Network Analysis) options as standard!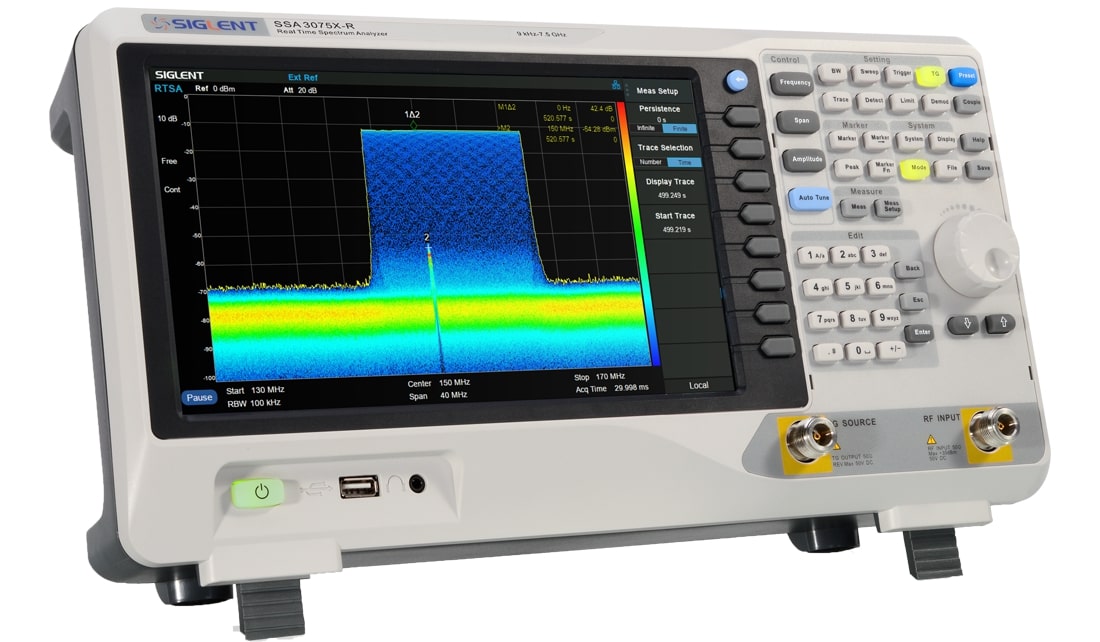 Frequency Range: 9kHz to 3.2/5.0/7.5GHz Models| Resolution Bandwidth(RBW): 1Hz – 3MHz | Real-Time Bandwidth: 25MHz, 40MHz (Opt.)
Spectrum Analyser Frequency Range from 9 kHz up to 3.2 GHz / 5.0 GHz / 7.5 GHz

-98 dBc/Hz.@10 kHz Offset Phase Noise (1 GHz, Typ.)

-165 dBm/Hz Displayed Average Noise Level (Typ.)

Level Measurement Uncertainty < 0.7 dB (Typ.)

Up to 40 MHz Real Time Analysis Bandwidth

Vector Network Analysis Mode standard included
Web Browser Remote Control on PC and Mobile Terminals and File Operation