Kikusui PCR-MA Series AC Power Supplies / Frequency Converters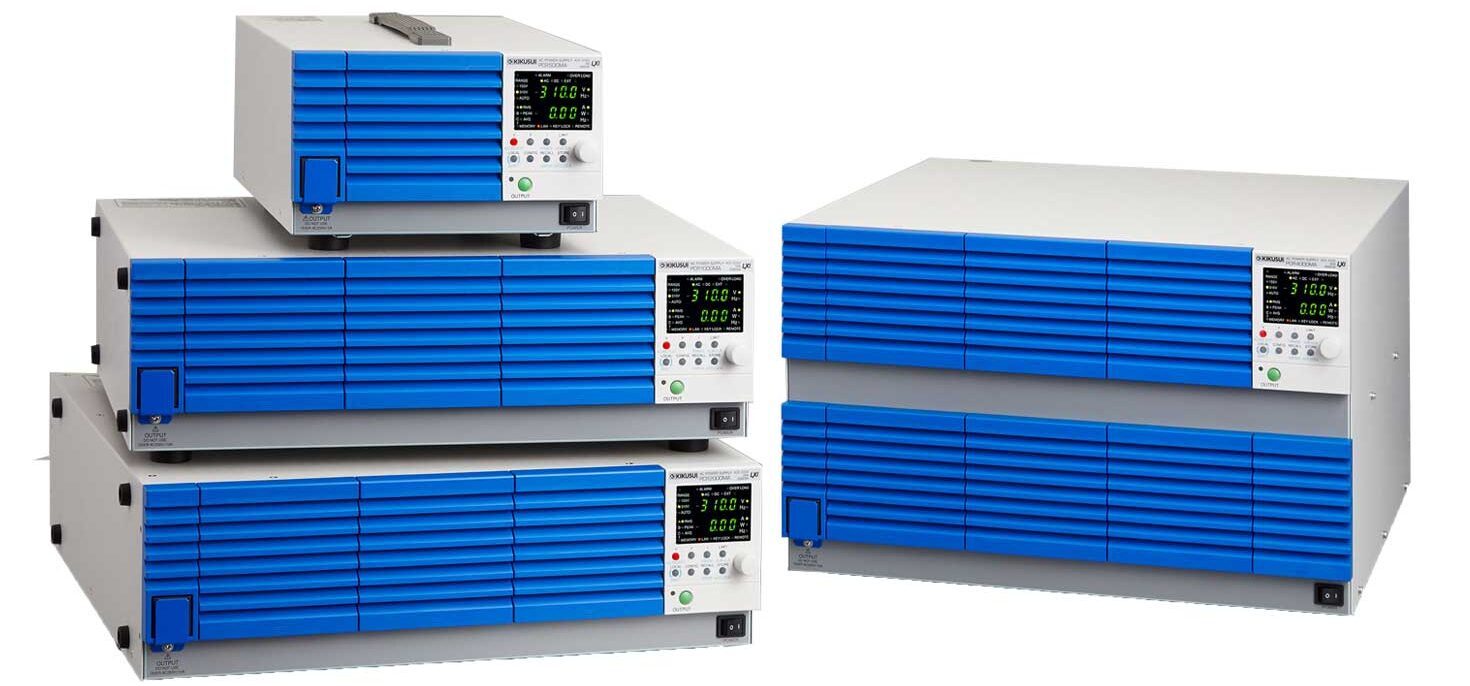 Voltage: 0-310V (AC), 0-±438V (DC) | Current: 5A to 40A | Power: 500VA to 4kVA
Maximum peak current of up to three times the rated maximum current (rms value) can be output to a capacitor-input rectifier load.
Maximum peak current = rated maximum current (rms) × 3.
The output-on phase angle can be set in AC mode. The output-off phase angle is turned off at the zero-crossing phase.
The new remote sensing feature compensates for voltage drops along long load wires to ensure maximum accuracy
The PCR-MA can store up to three sets of output voltage, frequency, and limit value setting via front panel. Additionally, when using communication commands, the internal memory can store up to 11 settings.
LAN and USB digital interface included (GPIB optional)
Most units are also available for hire.