EMC Pre-Compliance Software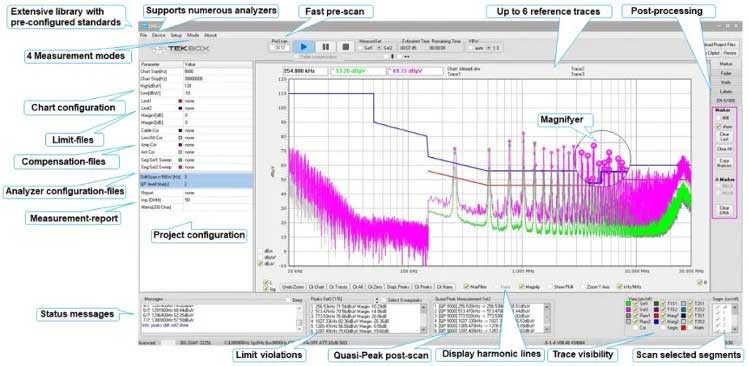 The Tekbox EMC compliance software EMCview for PCs is a user-friendly EMC pre-compliance testing of radiated and conducted emissions. It is a perfect complement for automated testing using our LISNs, RF current probes, measurement antennas and TEM Cells.
A built-in amplitude correction enables correction and conversion coefficients for cables, amplifiers, attenuators, LISNs, TEM cells, antennas, RF current probes, filters and any other component in the signal chain.