Introduction
Many SIGLENT products have options that can be activated by entering a special activation code into the front panel.
This note covers how to generate the activation code.
Setup
Contact your Authorised SIGLENT sales office or distributor to obtain an Option Card. This is typically a document that is emailed as a PDF.
A typical Option Card will contain the following information: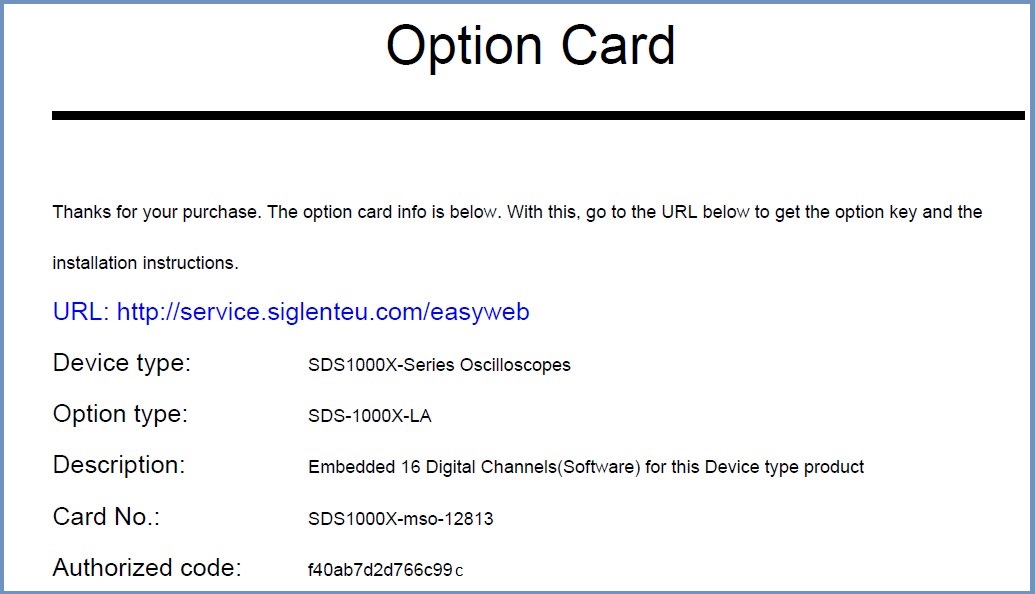 This is the official SIGLENT website for generating activation codes.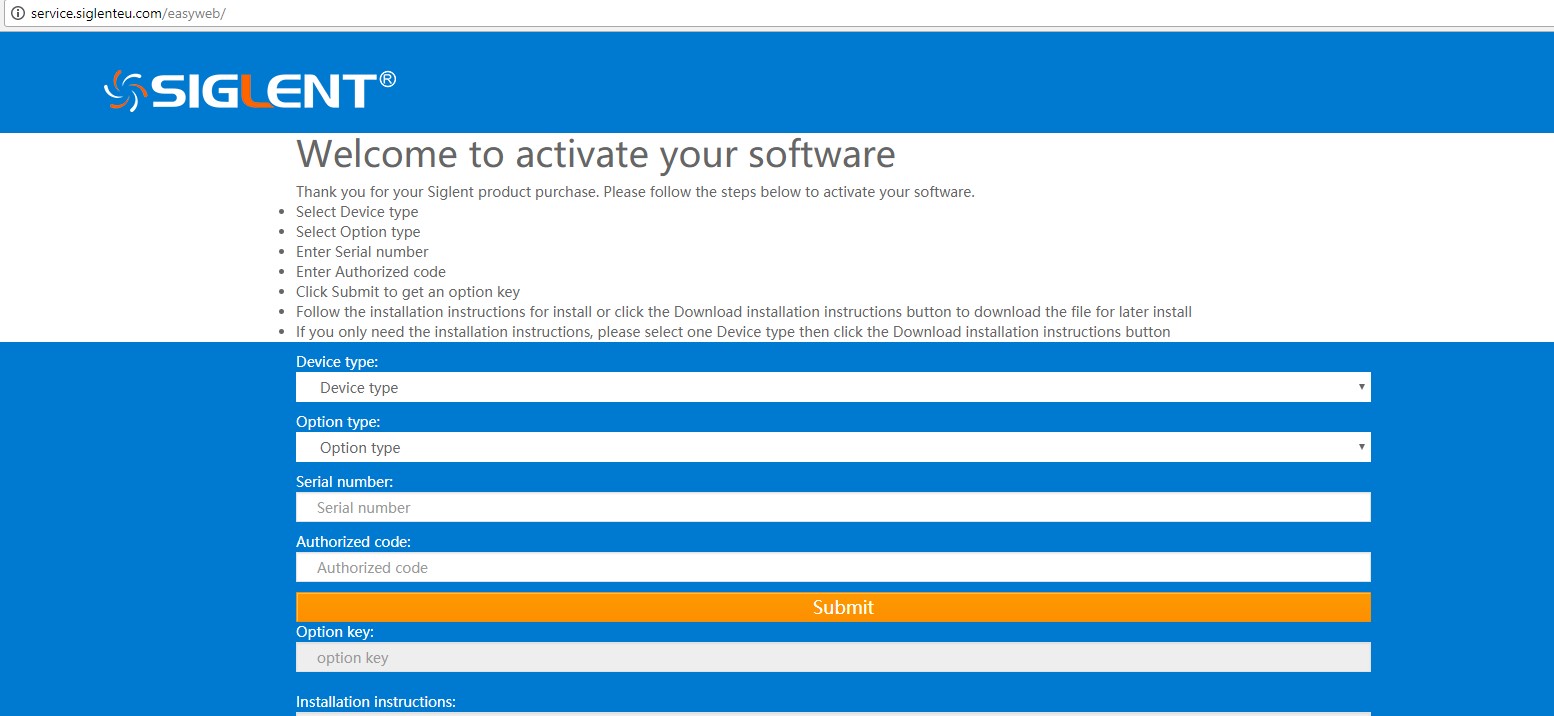 Select the Device Type (Product Model Family)
Select the Option Type (The option card you purchased)
Enter the Serial Number of the instrument you wish to add the option to
Enter the Authorisation Code from the Option Card (example circled below).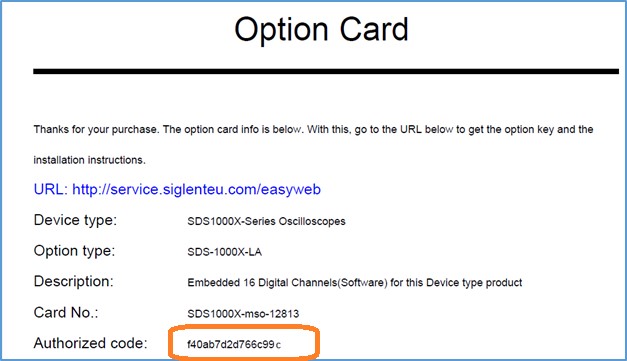 Press Submit. This will generate the Option Key which can be entered into the instrument and permanently activate the option.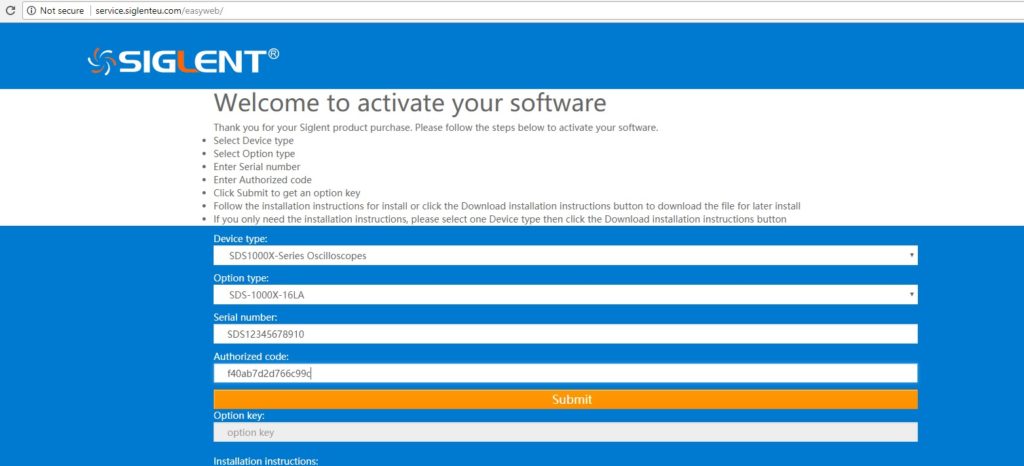 NOTE: See the specific instrument user's manual for instructions on entering option codes
Tags:
Siglent Oscilloscopes