Siglent SSA3000X Series Spectrum Analysers
EMI Option Bundle
Purchase any Siglent Spectrum Analyser and add this bundle to receive the SRF5030T & EMI Software Option for only £363.00!
Click HERE to view the bundle page – Offer Valid While Stocks Last.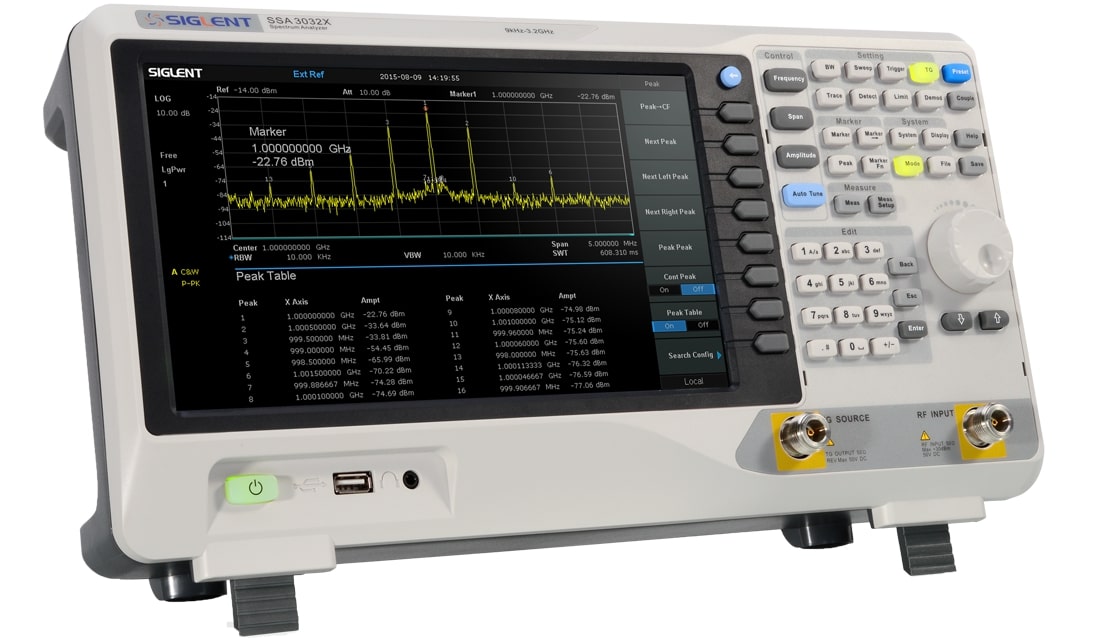 Frequency Range: 9kHz to 2.1/3.2GHz Models| Resolution Bandwidth(RBW): 1Hz to 1MHz, in 1-3-10 sequence | Total Amplitude Accuracy: ±0.7 dB
Frequency Range from 9 kHz to 2.1/3.2 GHz
All-Digital IF Technology
-161 dBm/Hz Displayed Average Noise Level (Typ.)
-98 dBc/Hz @10 kHz Offset Phase Noise (1 GHz, Typ.)
Total Amplitude Accuracy < 0.7 dB
1 Hz Minimum Resolution Bandwidth (RBW)
Sorry, this product cannot be purchased.
Showing all 2 results